I'm Muradul Hasan - An SEO Expert in Bangladesh who help you to optimize your store or online business web in SERP's to increase the traffic, lead and boost your sale 4X using white hat SEO technique. So if you are looking for a professional SEO guy who can take the responsibility of your store visibility / presence in online, then I am the perfect one, already managed a lot of online business in local and global area.
This is Muradul Hasan, professional SEO expert in Bangladesh certified by Google Analytics, Google Digital Garage, Google Ads, Moz Academy & LinkedIn. I have well experience in Search Engine Optimization with a demonstrated history of working in the eCommerce, marketing and advertising industry. Now I am working on digital marketing over 6+ years and my passion made me confident Also, help me to take my knowledge to the next level. Thanks to Allah!
How Was The Journey to Becoming The Best SEO Expert in Bangladesh?
Now 2023, It's been 6+ years since I was starting my journey to become a top-listed digital marketer and SEO analyst in Bangladesh. The journey was amazing! I was starting with first online data entry then I moved to SEO by completing a lot of courses and practical projects (where I implemented various SEO techniques to get success).
With a year of SEO success with some clients, I have started training and completed 10 batches, Where people are from different areas in Bangladesh – Dhaka, Rajshahi, Ctg, and Maymanshing (Now many of my students are doing freelancing in various marketplaces). After completing 1 year as an SEO trainer, I started work with a top Ecommerce in Bangladesh and I found my web muradulhasan.com. Besides, I have completed a lot of SEO client services, and I have done SEO consultations with a lot of top brands and small businesses locally and globally.
I have seen the real changes in Google's algorithm day by day, Even I was the witness of seeing the business grow up and down the changing of Google Algorithm. Now I am really happy to see myself as a full-scale digital marketer and the best SEO Expert in Bangladesh with 6+ years of real-time working experience in the Ecommerce, Sass, Service, Marketing, and Advertising industries.
I was Born in Khubjipur which is placed in Gurdaspur, Natore, and passed my childhood in different places "Tarash, kundoil, bilsha & khubjipur. Now, I am living in Dhaka with my family. I am really happy with my family and best friends Masud Rana, Nijam Ali & My younger brother to whom I can share any kind of opinion.
Education
I am successfully completed my honors degree in political science from Gov't Bangla college but in my whole academic life, I have changed 4 schools & colleges and I got a different kind of social life experience which impact on my regular life and my life on the internet. In my professional life, I have learned a lot from Google courses, like, beginner to advanced level SEO, blogging, Google Ads certificate, Google analytics, Adsense, Google search certificate, and more.
My Life & Internet
When I was class nine (9) I know everything found in search engine Google & I can remember that first time I searched on Google with my name but didn't find. After a few days I was searching with" SSC exam routine 2010″ and I am really surprised that Google provides me my deserve result.
How start Online Journey
I have started my online journey in 2011 when I was at S.S.C level but I have confused about how to start? when start? how my earned money will come to me? more & more. First I try with Youtube and Google search & AdSense and finally I earned money online in 2015 with my friend's colleague's cousin and in this middle year, I introduced myself to provide full-time SEO service in Bangladesh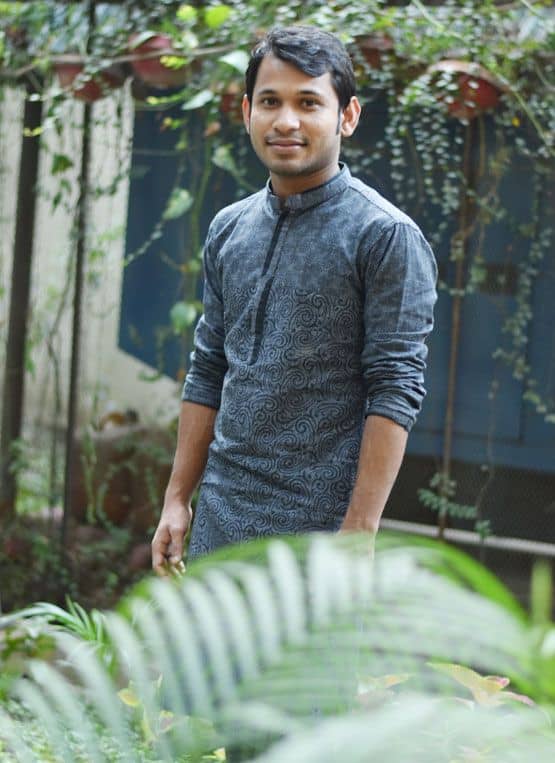 Why Choose SEO As My Passion & Profession
First, I spent two months with various types of works such as Web design, web development, Graphics design, WordPress theme development, Admin supported & Search Engine Optimization. But After 2 months, I realized that SEO is the biggest online marketing and involving different kinds of works & if I learn SEO so I will know the various kind of basics & advanced level work such as Photoshop, Microsoft office, data entry, market research, CPA, Affiliate, Blogging, YouTube marketing &, etc. For that, I decided that I will learn & take SEO as my professional. Although a large number of SEO experts in Bangladesh still working with the various marketplace but, I choose SEO due to huge works are available an online local and global area.
SEO My 5+ Year's Carrier Summary
Beginning Time: In the beginning time, I have done many online SEO courses in Bangladesh and outdoor but I learn a lot by the SEO experts in Bangladesh. After finishing a lot of SEO Bangla tutorial, I start to provide SEO service through Upwork. Although I completed some project but I realize that I need someone to get success and finally I was so lucky that I got the opportunity to work in Latenightbirds founded by Nasir Uddin Shamim who is popular in Bangladesh as Nshamim.
I worked with 16+ large online business (ajkerdeal.com, amargadget.com, elfcosmeticsbd.com, Pasajebus, Amazon Affiliates) at a time under Latenightbirds and that time I was doing various types of work with Mahfuj vai (SEO project manager) such as SEO audit, types of backlinking, on-page factors, working process and reporting etc.
Mid Time: After finish my internship with Latenightbirds, I start to provide SEO service bd & internationally through Upwork, Fiver, Peopleperhour again and passed a long time (6 months). In 2017 I joined career it institutes as SEO Specialist in Bangladesh. Where I finished several local and international project of various niche such as Olddhakarentacar, Motherbridedress, Giasagrada, Seniorlifeinsurance & More. Sometimes I worked as SEO trainer in there.
In October 2017, I joined bagdoom.com the giant E-commerce in Bangladesh. Their, I was playing the role as an SEO expert in Bangladesh with Mazharul Haq (senior SEO executive at prothomalo.com) also care a lot of works like SEO, SEM, GDN, Affiliate, Bagdoom Lounge and more.
Present Time 2020 – 2023: Recently I have done my job at REVE System and now I am working with Alpha Commerz ltd as an E-commerce SEO Specialist in Bangladesh. Here I am working on E-commerce (B2B And B2C) strategy and planner. Me and my team run a perfect strategy (Category Research to Site Optimize) so that we are now working on all of our store (11) at a time in a different country. And all the people of my team are updated with Google all non-major and major algorithm updates in 2023.
Call Me SEO Expert in Bangladesh?
Obviously! I really love SEO badly and every day I learn and experiment a lot in SEO to make me confident.
Keyword Research
Choose Target Niche
Brain Storming & Keyword Finding
Pick Keyword to Research
Keyword Research
Competitor Analysis
Select Targeted Keyword
Implement Target Keyword in Web Page
Used a Lot of Free & Paid Tools
And More…..
On Page SEO
On-site optimization fundamentals
URL structures
Page titles
Meta descriptions
Meta keywords
H1-H6 tags
Images Optimization
The perfectly optimized page
Internal Linking
User experience
Information architecture
Sitemaps
Canonical Issue
Google page Speeds
And More…..
Off Page SEO
Google Business Page, Maps etc.
Link building and earning
Search Engine Submission
Local Citation
Profile Link Building
Add Blog Comment
Social Book Marking
Edu & govt. Links
Forum Posting
Classified Ads
Web 0.2
Q. & A.
Content marketing
Outreach, Article Submission and online PR
And More …..
Technical SEO
Search Engines Crawl & Index
SEO copy-writing
UI & UX Suggestion
Google Search Console
well Google Analytics
Robots.txt
W3C validation
Google Disavow tool
And More…..
Not only SEO in this field, Also I have considered myself a full-time digital marketer and I set my knowledge on Google Ads, Shopping Ads, SMM Organic & Paid, Email, SMS marketing, brand promotion & more. Every day I studied a lot to take my SEO expertise to an advanced level. I have a good circle to discuss about not only feature of search engine optimization expert in Bangladesh but in the world that helps us to gather enough confidence. Check below my other expertise besides SEO.
SEM (Search Engine Marketing)
SEM Fundamentals
Data Feed Creation
Audience Creation
Campaign, Group & Ad Set Up
Re-targeting & Re-marketing List Creation
Search AD (Text Ad Set Up)
Dynamic Ads (DPA) Set Up
Image Ads (GDN) Set Up
Perfectly Optimize AD
SMM (Social Media Marketing)
Social Media Basics
Facebook Marketing
Twitter Marketing
YouTube Marketing
LinkedIn Marketing
Reddit Marketing
Google Plus Marketing
Social Media Paid Advertisement
And More….
People Call Me Digital Marketing Expert?
For above skill, people call me a digital marketing expert in Bangladesh, also some people call me to learn and someone wants an example plan or roadmap, and some show so much interest to hire me. Although I have an advanced level knowledge in this field but I am a quick learner always.
Although people call me but I never highlight myself as a digital marketing specialist. In that digital marketing is very broad and I have well knowledge on it. As a local SEO expert in BD, I think every SEO guy should have minimum knowledge on Google Ads also other marketing activities. Also, I have previous working experience on it. I run, SEM, Email, SMS campaigns, and get a good driven result.
How You Can Learn SEO From Muradulhasan.com
Get admission to my online training course and learn SEO with the good stuff. I run a batch (max 5 people) every 3 months which I maintain in online through screen sharing. The last year (2022), I have started Bangla tutorial & uploaded to my YouTube channel, and this year 2023 I will complete full series from where a beginner can get the basic to advanced knowledge about SEO and digital marketing.
What You Will Do If You Need SEO Service
Don't worry! Just contact with me through the contact page or call me, email me or ping me on my social media Facebook page, Messenger, LinkedIn, WhatsApp. I am available all time and still providing consultancy and sometimes full SEO service with the good stuff. If all the things go well with you so we can work together to reach your goal.
Find The Best SEO Professional in Bangladesh
It's not difficult to finding out the best SEO guy for your online business. By following some key elements you can get professional person for your business. The first thing is you need to forget that some years working experienced person is the best. Because this in not important, The important think is who is the updated with the current trends also who didn't get penalized in previous. Second thing is ask to show you the recent working activity, keyword ranking positions, reporting system like keyword research, technical SEO audit, on site audit, off site audit & more. Actually best SEO experts are not hide anything from you. Also they don't focus money always, sometimes work to buildup portfolio. In final word you can ask them to show you the types of SEO works reporting files screen shot. Also you can ask me to show anything to prove my expertise in digital marketing arena.
Need Local SEO Expert in Bangladesh?
I am the right person to provide the best seo service in Bangladesh also, Previously I worked with local e-Commerce site name Ajkerdeal.com, Amargadget.com, Elfcosmeticsbd.com and many more in Latenightbirds. Also I have completed some of big local site focallurebd, bdproperty.com.bd, maytutor.com.bd SEO. Also another one is transcomdigital which I completed in a partnership. And I have completed my job in the best local e-Commerce site name Bagdoom as SEO Expert. Here I worked like one man army. So you can choose me without any hesitation.