Exclusive SEO & Digital Marketing Guide
Enter your email below to get access to my proven SEO & Marketing tips
Exclusive SEO & Digital Marketing Guide
Enter your email below to get access to my proven SEO & Marketing tips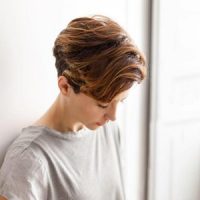 Muradul is amazing! persone. I have learned a lot from him to get quick solutions. Also Murad shared SEO & Marketing knowledge to get the success in my online business. He has been available by chat during the whole process and he has been responding quickly to my questions. We also had a skype meeting and Muradul Hasan was clear regarding his service and the only SEO who guarantees "real changes" on fixed amount of time.
Murad is the most passionate individual I have meet regarding SEO and digital marketing. He was always indulgent while coming to SEO . I have learnt many tricks about online marketing while working with him and that wast really effective.
I just have created this blog only share my expertise on SEO and Beginner Online Marketing Guide. So Every Beginner in Online Marketing will get a lot of resource from here to start their online journey easily. I am not a Specialist but have average knowledge on SEO with demonstrate history & I know the beginner problem well, for that I created this website to share Beginner SEO Guide & Online Digital Marketing Bangla Tutorial that will be good for every Beginner.
Just know about me within the short brief. I am Muradul Hasan from Bilsha, Gurdashpur, Nator, Rajshahi living in Dhaka Bangladesh. I came to Dhaka in 2014 and start the online journey from last month of 2015. Now I have been working in SEO with 3+ years experience and I am still learning a lot on SEO. Stay with me just know the right guidelines for beginner & anyone can contact me to get ROI SEO service in Bangladesh.
Know about this blog or website that what will I do with it for everyone. After publishing my Bangla tutorial on digital marketing on youtube, I will just share through this blog and social media, such as YouTube, Facebook, twitter, LinkedIn and many others. Just visit my video channel and get SEO Bangla tutorial & Online Marketing Guide. Connect with me by social media.
Get an idea about my reflections on this website. I will make this blog Search Engine Optimization resourceful from where everyone will get the beginner to advanced in SEO, Google Algorithm Update, Online digital marketing & freelancing guidelines By Me in Bangladesh.
In that, I am still learning and just created this blog only share my knowledge on SEO and beginner Search Engine Optimization Guide So I request to all SEO Expert in Bangladesh don't make me hesitation, please! I hope that I will get lots of good things & good suggestion from you to continue my blog that will be very well for beginners, Thanks!
Anyone can contact me via the contact page if you have any kind of Issue & the question on SEO and if you have the online business that you want to optimize. I will always appreciate you and provide consultation to you to get success in your online business. Let's see and note down quickly what will get from this website before start learning.